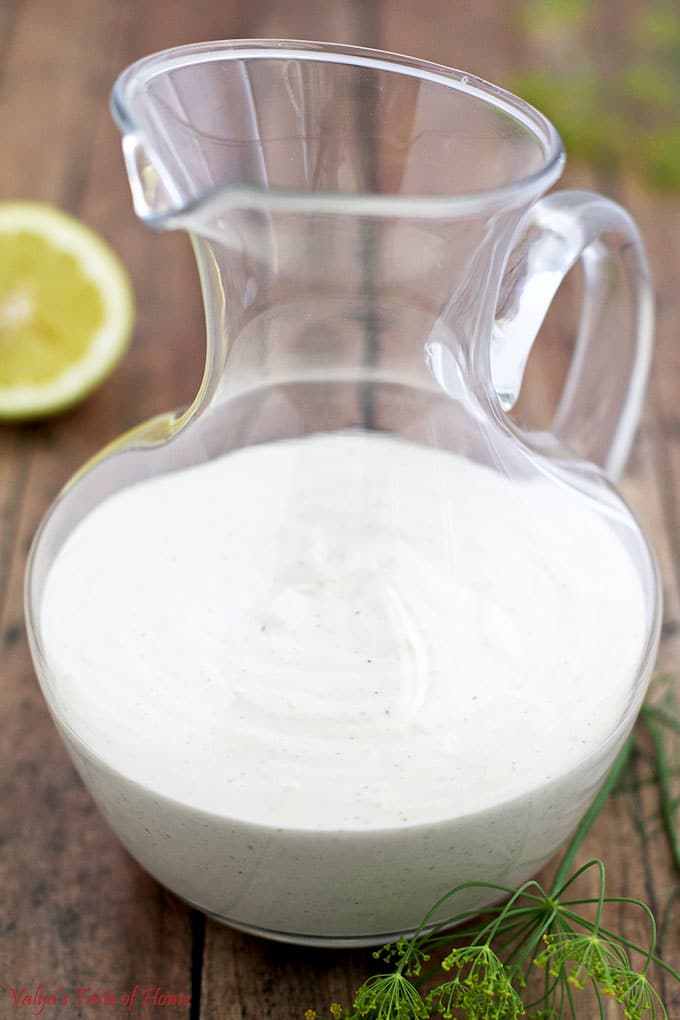 A good salad is one of the most satisfying meals there is, but not everyone if a fan of them for one reason or another. Whether they don't view them as a square meal, serve them as a side or just don't like many of veggie's watery and neutral taste.
If either of those describes you, don't push it aside just yet. Make a loaded salad with plenty of cheese, protein and dress it with this tasty, flavorful dressing and you might just sing a different tune. It is fantastically flavorful and smooth. You may change your mind after giving it another try with this homemade salad dressing. In most salads, the key to a delicious salad is quality homemade dressings and I think this one is definitely a winner!
This dressing will put a new spin on your salads. It is also great as a dip for vegetables, salad wraps, chicken strips or whatever else you like to dunk into a scrumptious dressing. It will make you reconsider your view of having salad as a meal and add more nutrition in your diet. Enjoy!
…